Discussion Starter
·
#1
·
Well, I became another day older today......Still a young'en to alot of you....hit 38 today and my Wife Amy hits the big 40 mark on Monday.
Anyways, I was kinda initially hoping to go to the Lakeside Rally today, but knew a few weeks ago that wasn't gonna happen as my wifes best friend was getting married again....hopefully 3rd times a charm.
So we went to a wedding and reception today which all and all was pretty good.
I was suprized this morning though that my wife had picked up a new toy for me.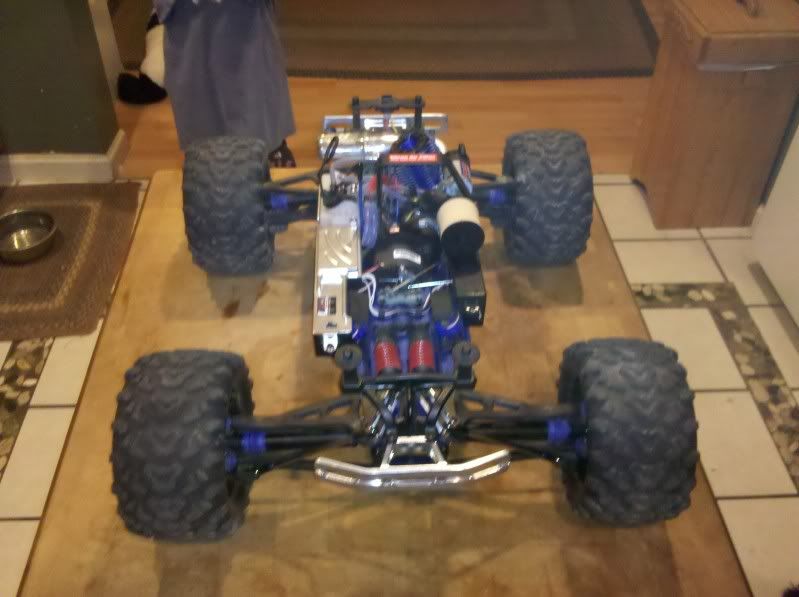 Its not for the Ranger, but they are pretty cool. It is a Traxxas Revo 3.3 RC Monster truck that will do about 45 mph.
I was into the RC trucks about 10 years ago and had alot of fun smashing and bashing them up. It had become an after work hobby for me and several buddies that all worked out of town together.
Anyways, I have talked about getting back into these for the past couple of years but never wanted to spend the money.....well, I am now back into them. It should be another fun hobby with the kids.