Discussion Starter
·
#1
·
A week before leaving for our Moab trip I drove to Madison Indiana and met Casey, Lindsay, and Tyler at SUPER ATV. Lindsay knows the inventory well and steered me to their "BANDIT" wheels for my RZR. The Polaris aluminum spoke wheels were all banged up from last years battle with the Moab rocks.
The BANDIT wheels have a 4 1/2 inch backspacing versus the Polaris 6 1/2 inch backspacing. That is the same as putting 2 inch spacers between the Polaris wheels and the hub!!! I bought the wheels and had my new rear bighorns from ATV OUTFITTERS mounted to them...only the rear because the front bighorns are still on backorder from ATV Outfitters.
What a wonderful difference!!! We were able to climb severe inclines without the wheel spin of last year and the BANDIT wheels did not suffer any rock rash because of the balloon effect of the tires hitting the rocks before the Bandit wheels. Casey told me I'd love 'um for that.
Because of the 4 1/2 inch backspacing plus the 1 inch spacers on the rear to clear the left side motor mount, we felt much more stable than last year on the extreme trails.
WHAT A GREAT COMBINATION
Bandit wheels from SUPER ATV and Bighorns from ATV Outfitters.
My new RED cage was purchased and installed while at Rally On The Rocks from Jeff at Tri- City Performance <
[email protected]
>
Now, here's the result: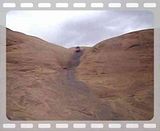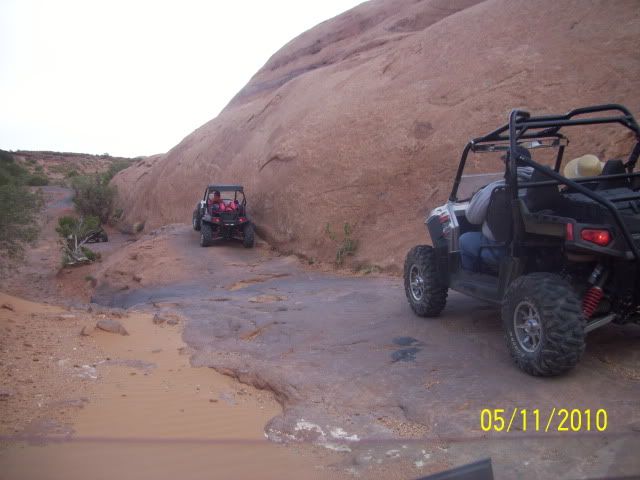 Click on the small picture below for A 38 PICTURE SLIDESHOW