Discussion Starter
·
#1
·
Heres a photo time line of the buildup of my Ranger XP, Mud and Guts.

A week after Polaris announced the new style 09 Rangers I called Dave at Lakeside Motorsports and picked up my new green XP from them.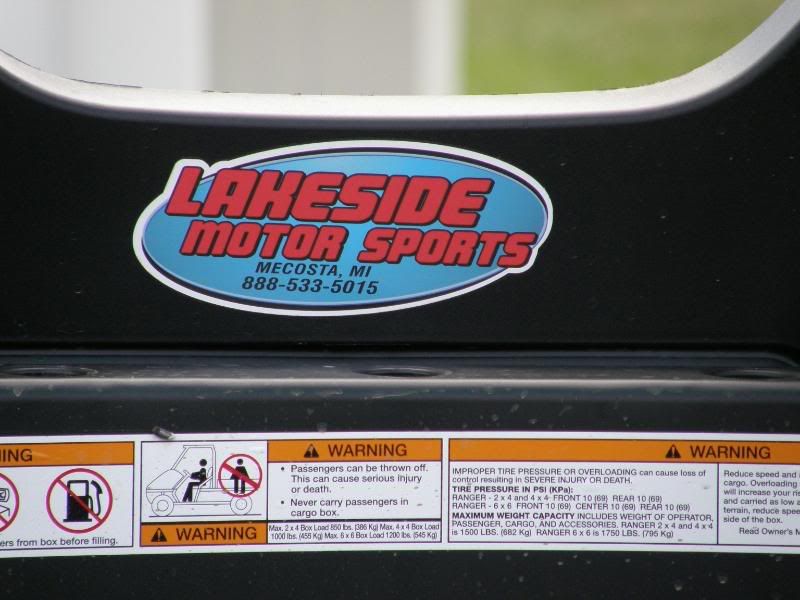 Those factory rims and tires didn't see much use, they came off as soon as it arrived at the shop. These are the ITP type 7s with 27" Bighorns.

Unfortunately I was the first to discover that 28" tall tires don't fit under the 09s even with a 2" lift. The Ranger took a trip to Ranger Pro Lift, where Bill used it to build the first set of 2" forward a arms for the 09s. That solved the clearance issue.

It had less than 5 hours on it when I had enough of the stock 700. I called Dale at Dirty Dawg Performance, and he recomended that I install his 800 kit with his cam, bored throttle body, Boonedocker fuel controller, and a ported 800 head, along with his clutch kit and Supertip clutch weights. That took it from the stock 40 HP to close to 70 HP. It was a big improvement in performance.
This is a comparison pic of a stock 700 head VS a stock 800 head.
Here it is torn apart while I am installing the snorkels to help the 800 breathe better.
I can't seem to leave anything alone, so I tore the plastics off the Ranger to paint them GM Switchblade Silver.
Here it is with the 28" Gorilla Silverbacks that go on when I'm playing in the mud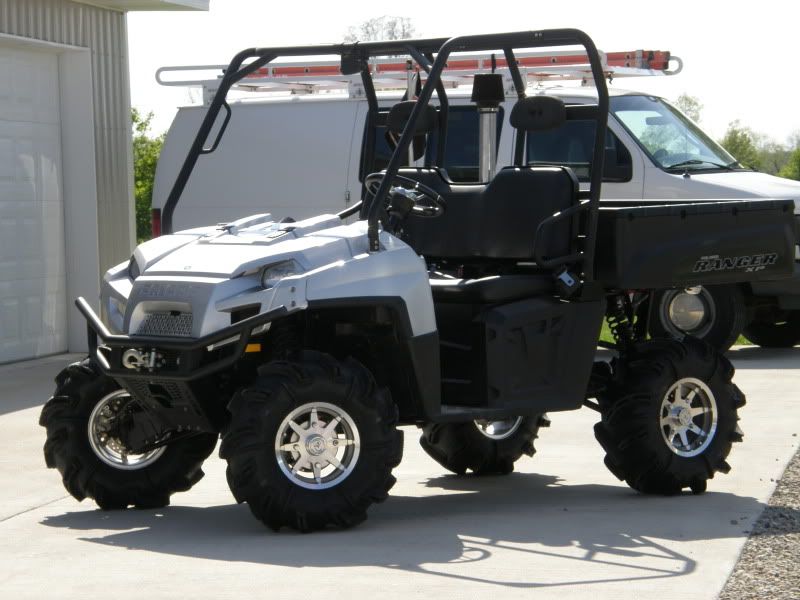 It still needed a bit of color, so it went to see Casey at HP Grahpx.
With all the improvements in power and speed it really needed some improvements in handling in the rough stuff, as well as a stronger cage for safety. Andy at Racer Tech designed an impressive 3" over 2" forward set of a arms with progressive springs that allowed my Ranger to fly over the rough stuff, as well as a great looking cage and front bumper.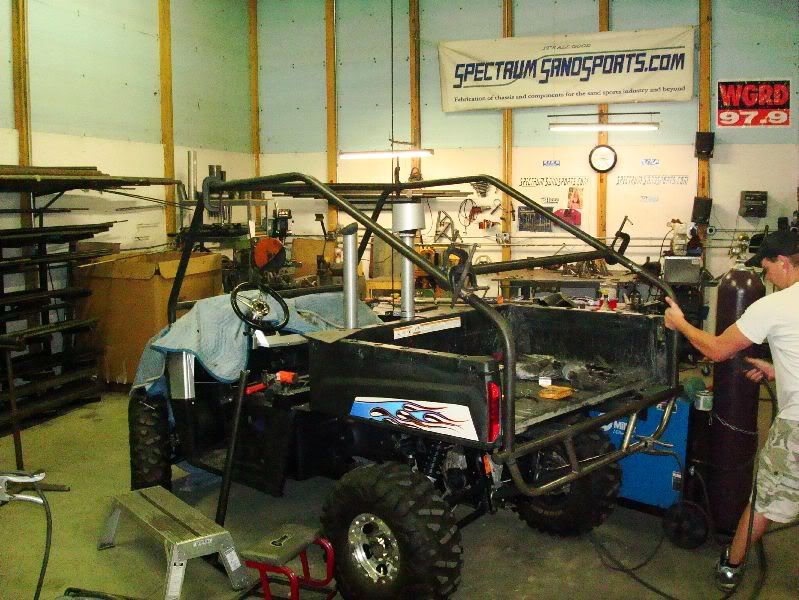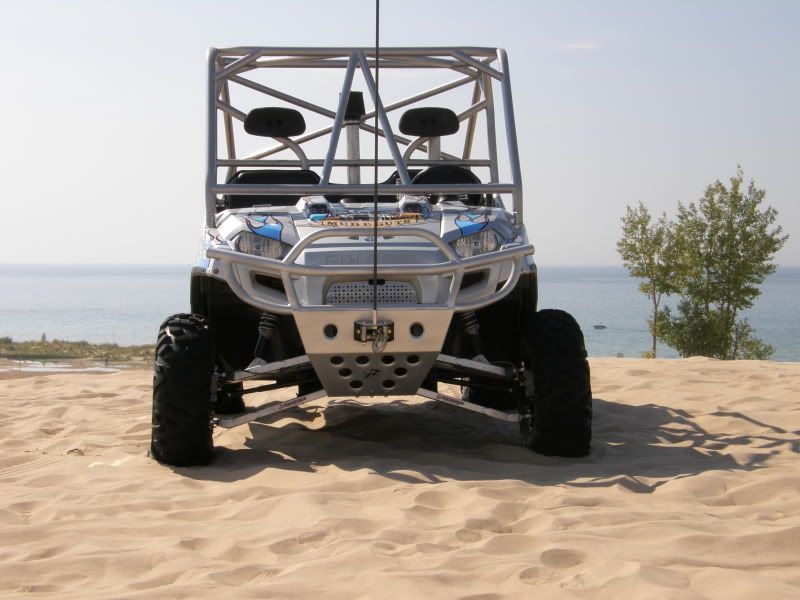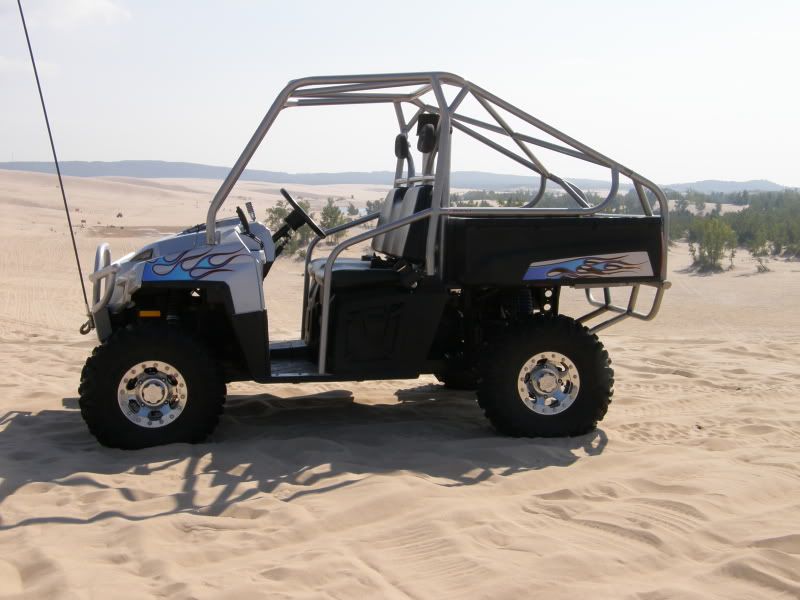 I got a billet mirror, grab handle, hood hinges and flag mount from Super ATV to give it a little bit of shine.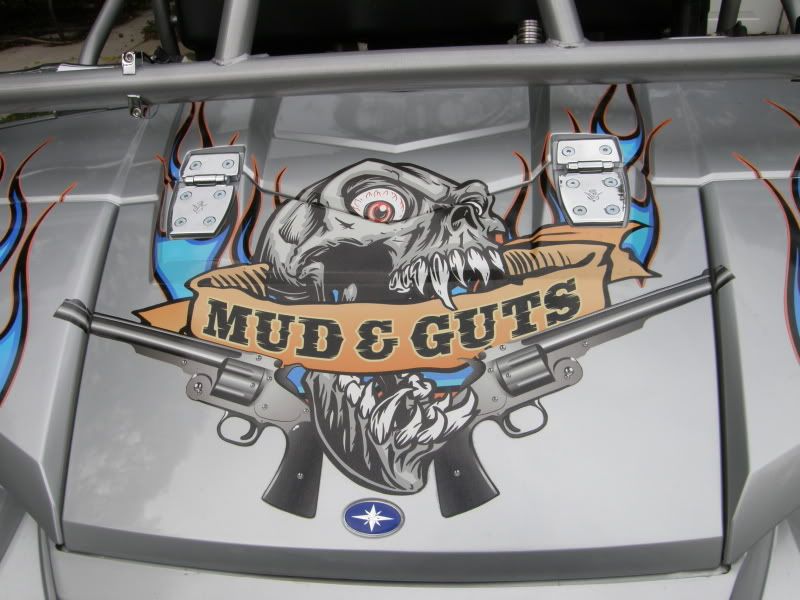 Its been a lot of fun to put together, and now I am dying for spring to get here so we can go play in the mud with it.