·
SSW Rally/Event Director
Discussion Starter
·
#1
·
Well, I didn't bag anything worth bragging about, but Jay (my hunting partner) and I had a great time last week and saw PLENTY of deer......just not THE one we were looking for. The herd is still recovering from an EHD outbreak in 2008, but the population is back up.......now it'll just take another year or two to get some age on most of them.
I shot a couple of does for the freezer.
I lost track of the number of does, but I believe that I saw 7 different bucks.......all of which were 1 1/2 year olds except for the 2 1/2 year old 9 point that I shot
. Had he given me a chance to look at him, I would've let him walk but he was at nearly a full run chasing a doe and only gave me a split second decision......shoot now or he was gone. It was the day before we were leaving, so I let the lead fly and dropped him at full gait with the 7mm.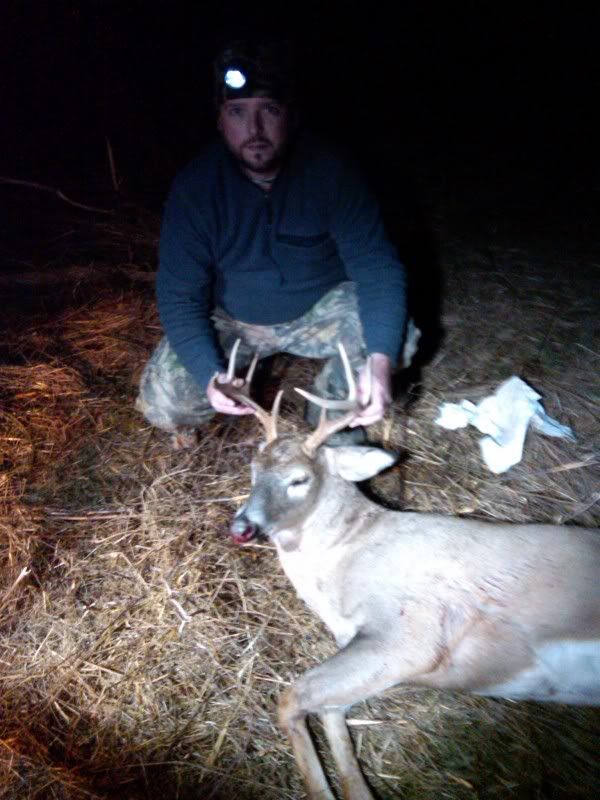 Again, he's nothing to write home about, but I couldn't put the bullet back in the barrel.......there was definitely some ground shrinkage when I walked over to him
.
My partner shot a little better 3 1/2 year old 10 point the morning before we departed.
He wasn't huge either, but a site better than mine.
In the end, we had a great time and that's all that matters. Nothing like 9 days in the woods to clear the head and collect your thoughts.
8)