Discussion Starter
·
#1
·
Ranger Steering Stabilizer - modifying and installation:
By: hikerted aka Ted
How many of you have sprained or broken a thumb when your Ranger steering wheel spins violently out of control when you bump a rock? Too many I'm sure.
A freak accident on Dec 30th caused my steering wheel to do far more damage than just a mere broken digit. I ended up in surgery for a compound rotational fracture of both bones in my left forearm. It was cold (even in AZ) and the soft leather ski gloves I was wearing didn't allow me to release the wheel quickly enough when it spun CW. Having my arm extended fully didn't help either (I was reaching across the seat for the 2-way radio). It all happened in a flash of a second and, thankfully, I had 2 buddies behind me that jumped into action and got me to the hospital.
Enough of the gory stuff. Hopefully we've come up with a solution. We believe that having a steering stabilizer would help dampen any sudden motion of the cross arm and minimize the violent rotation of the steering wheel. They make one for the RZR...why not the Ranger?
I ended up ordering one from SuperATV to see if the mounting plate could be adapted to the Ranger and I'm pleased to announce that it
can
.
In my '08 Ranger the two bolts that mount the steering box to the frame are long enough and provide the support for the modification to the RZR mounting plate that comes with the stabilizer. All it takes is 3 holes to be drilled - 2 for the existing bolts that hold the steering box and a 3rd to mount the spacer/bolt that holds the end of the shock absorber.
Doing this with one arm is...inconvenient to say the least. Luckily my Ranger buddy Mitch Simons came over to lend me 2 more hands.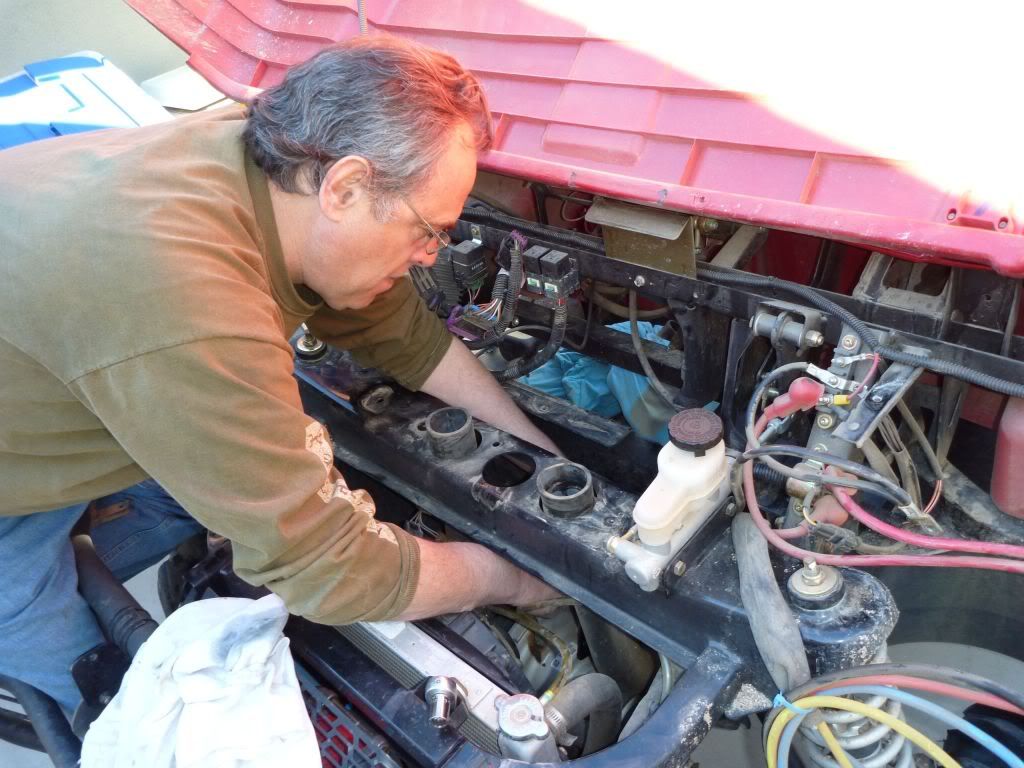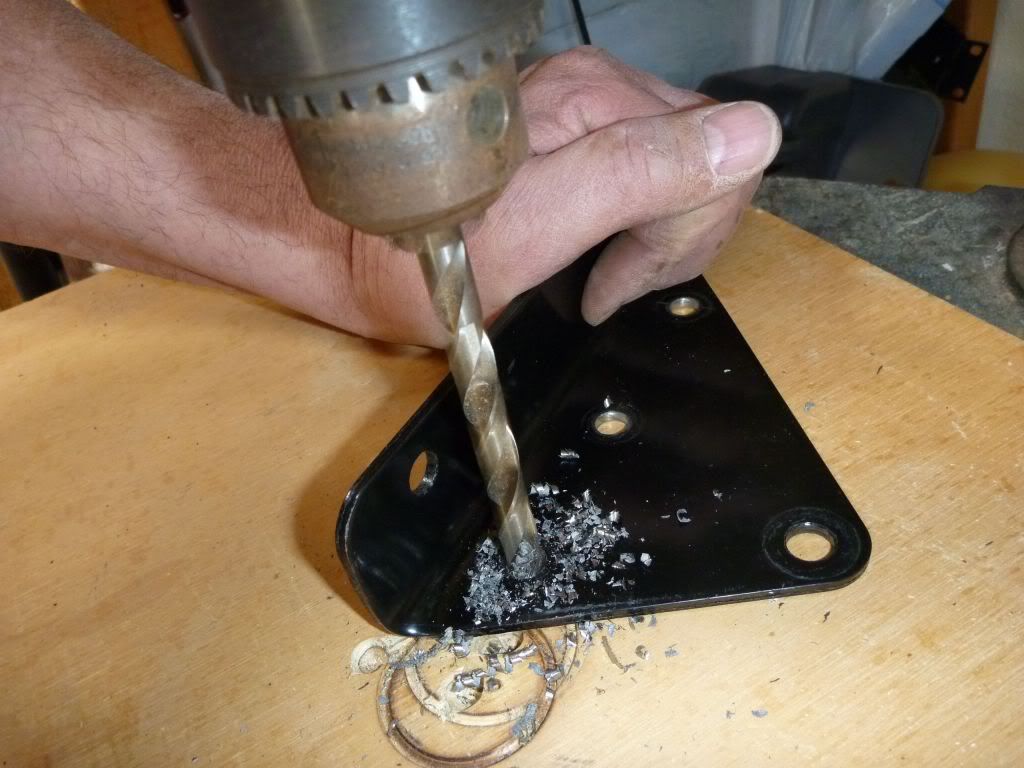 The two existing bolts for the steering box are spaced 2 1/8" apart.
The third hole is drilled in line with the first two and is drilled larger to accommodate the larger bolt that holds one end of the stabilizer.
The stabilizer is then bolted to the larger hole in the bracket.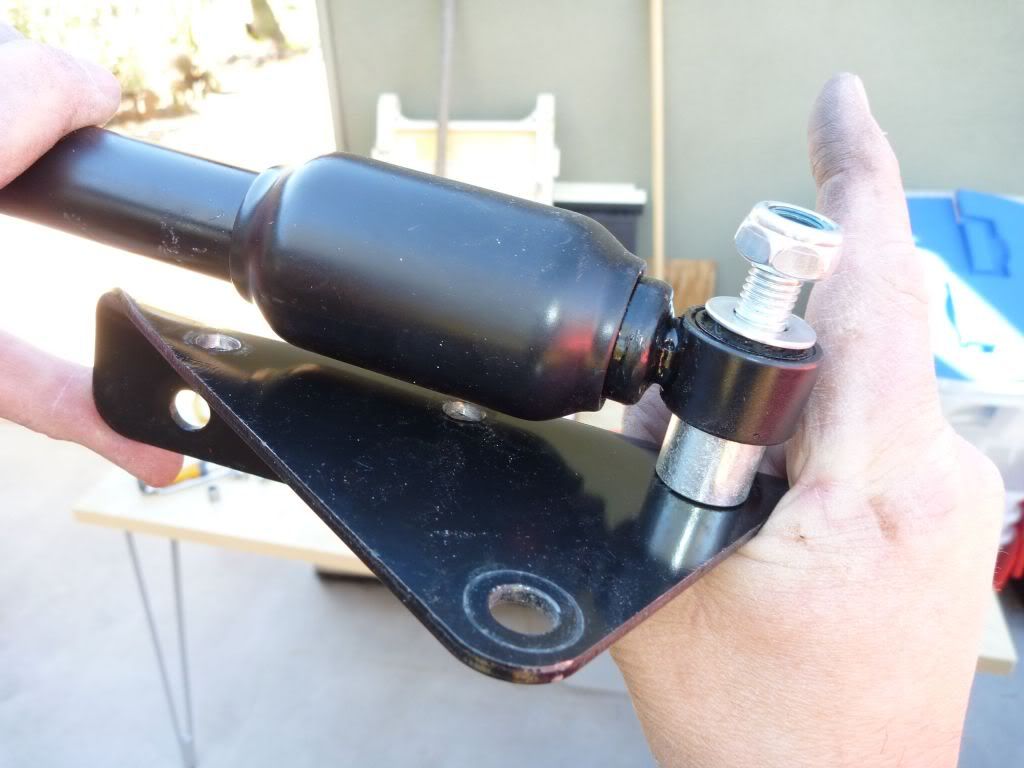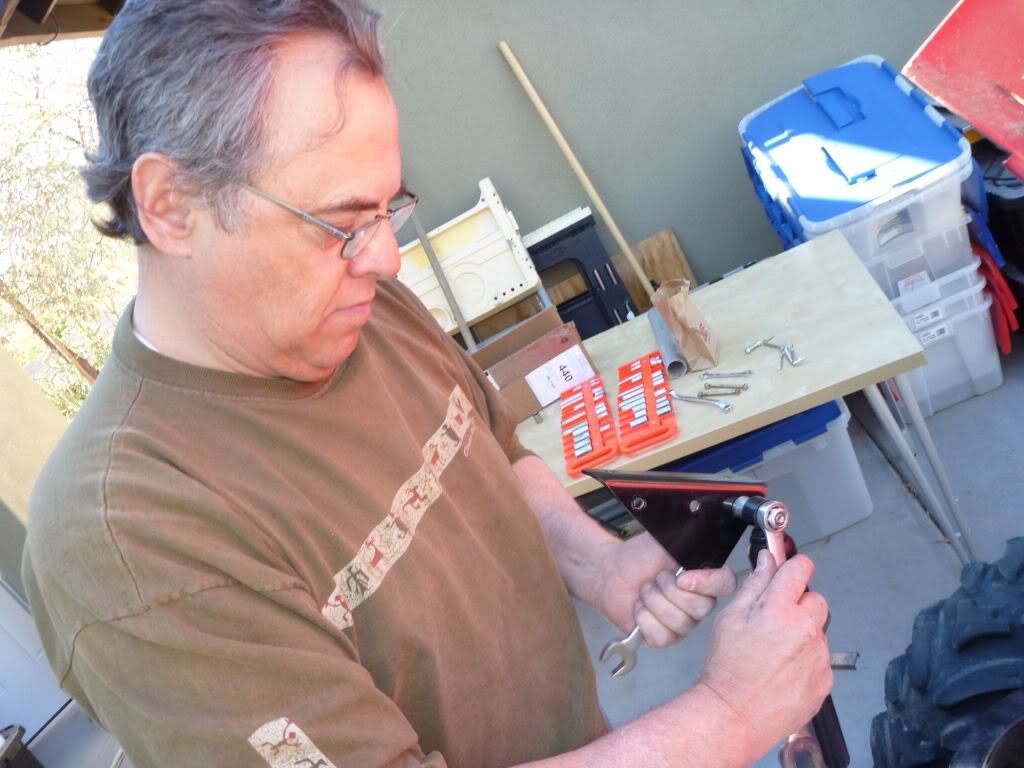 ...and the mounting plate is then attached to the steering box.
Following the instructions that came with the stabilizer, we located a place to tighten the clamp onto the cross arm that wouldn't impede the steering or prevent maximum travel left/right.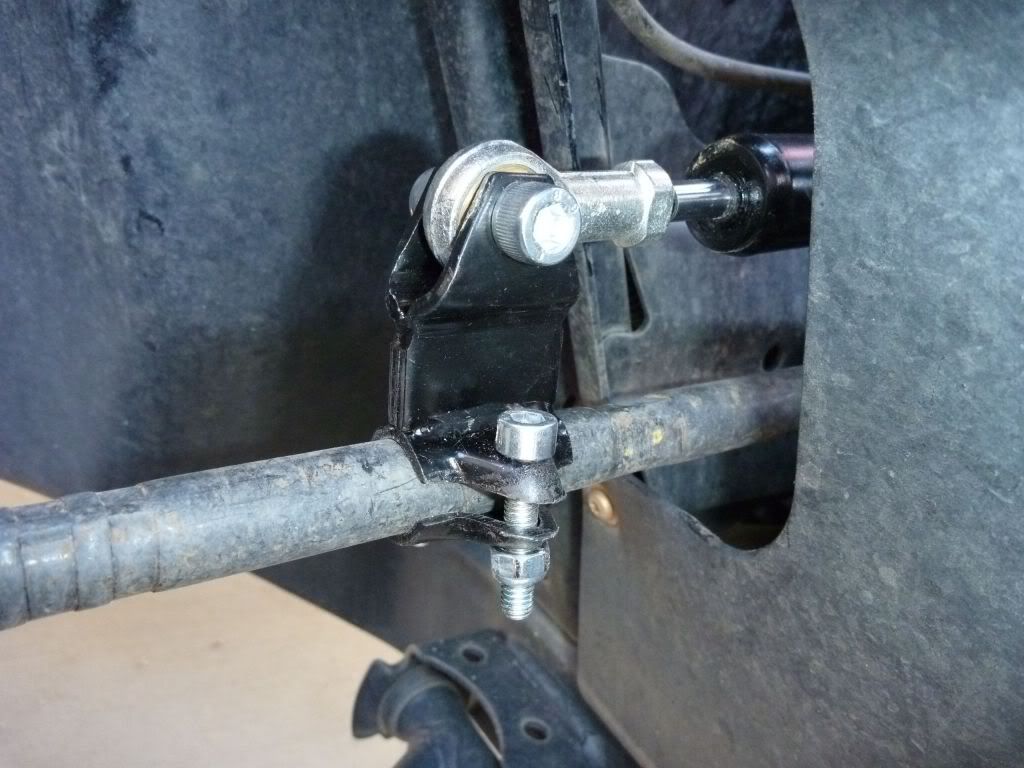 And now I just have to sit back and wait until I get this cast off my arm so I can go try it out in the gorgeous AZ desert. :roll: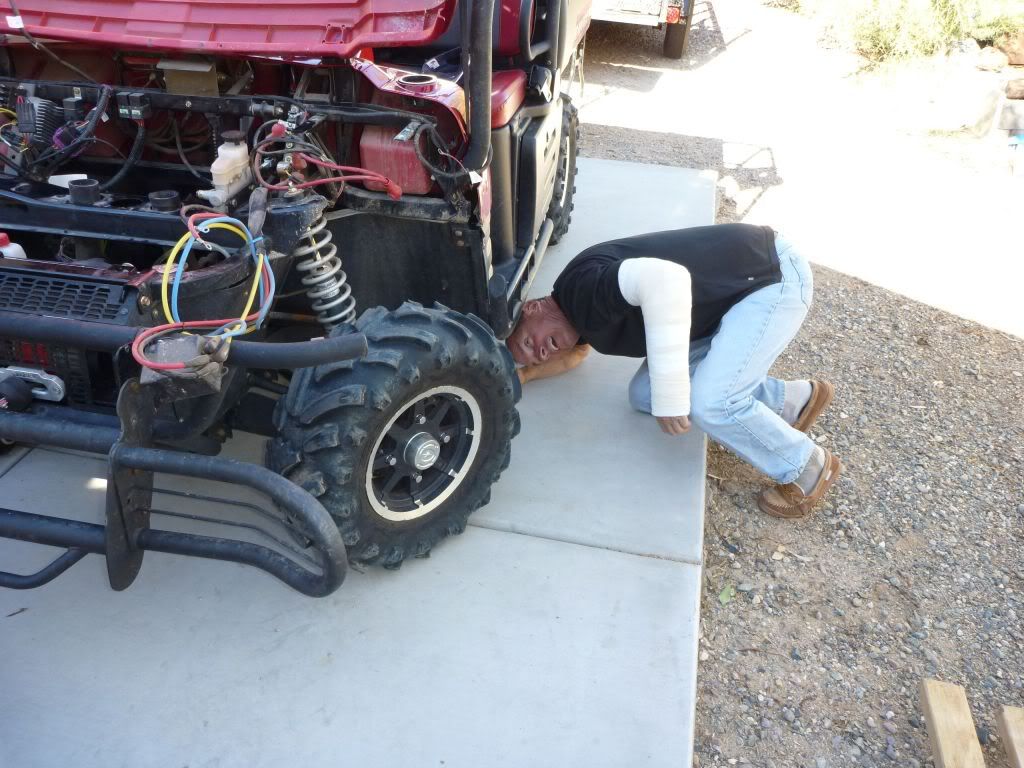 _______________________________________________________________________________________________________________________________________________________
Heal quick Ted, and thanks for a great write-up w/pics. 8) :wink: