Discussion Starter
·
#1
·
It was time to start the prepartion for the Big Game tomorrow (Green Bay is Gonna Win by the way)
So there was a need to fire up the Big Green Egg and start smokin' some meat. My first choice was a Brisket, but my Butcher/meat market did not end up slaughtering a cow for there store this week. So, I had to locate some Pork Butts.
Since the pork butts were a last minute scramble, they were kind of difficult to find. I finally found some at our Local Meijer store. I am smoking 4 pork butts, two of the butts are about 7.5 lbs and the other two are about 4.5 lbs. for a total of aruond 23-24 lbs of meat.
The Pork Butts will take anywhere from 12 to 20+ hours to cook. However, the ususally tend to take around 16 hours to finish. I have learned that I need to allow myself plenty of time to get done, as they all seem to cook a little bit different, depending on the amount of connective tissue is in the meat, and how long the internal temps plateau as this tough piece of meat renders into a moist, tender piece of meat.
The Pork Butts are all cooked based on internal temperature, not time cooking. The smoking temp will be between 250 degrees and 275 degrees, with 250 being the target temp. I run a natural hardwood lump charcoal for fuel and will be smoking with Hickory and Apple Chunks.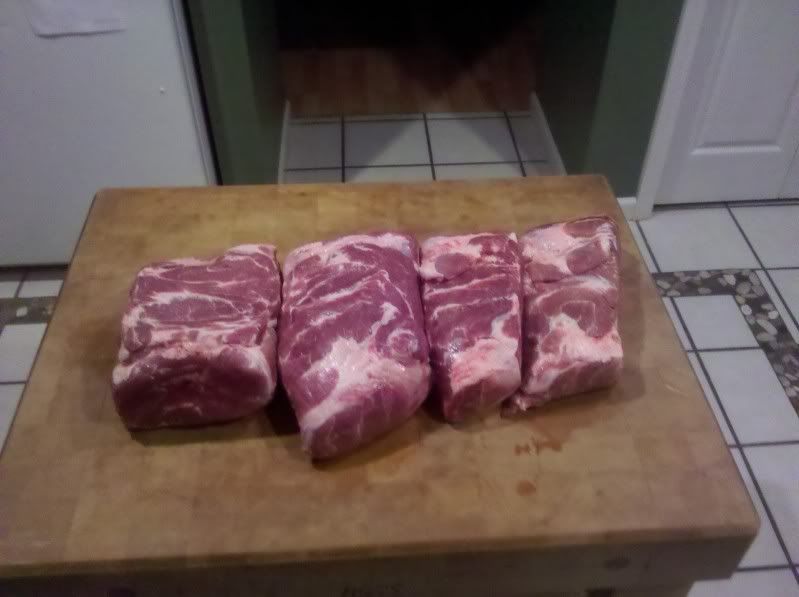 23-24 lbs of Pork Butts Fresh from the Meat Market
Cheap Yellow Hot Dog Mustard being slathered on the Pork (Makes Rub Stick)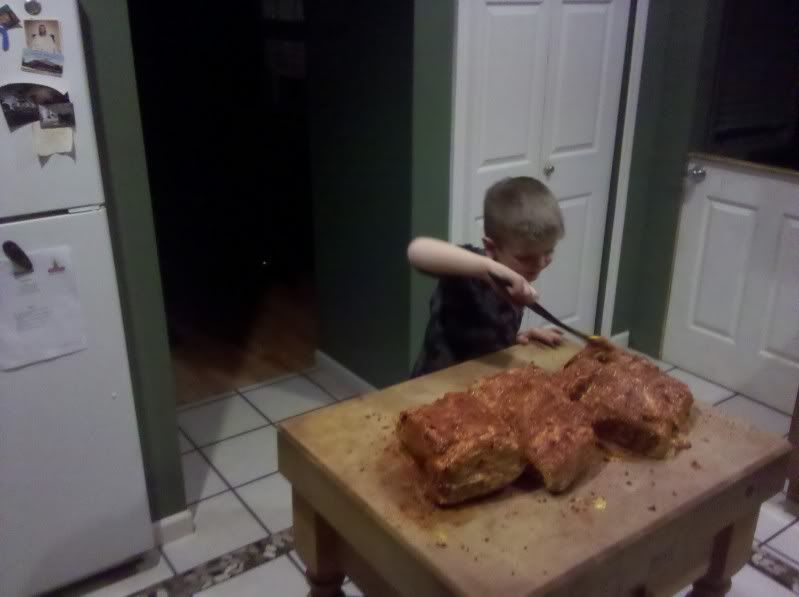 My Buddy Aidan putting the Rub On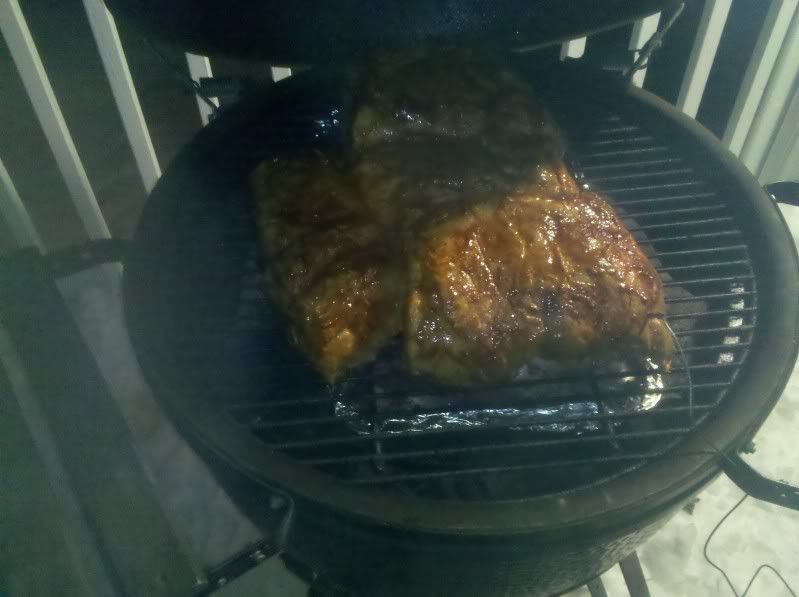 Ahhh on the smoker at last....Hey I still had more room on the Big Green Egg!!! Hmm, gonna have to throw something else on tomorrow too!
And now we wait :shock: 8) I will provide updates around mid-day tomorrow