With the
"Six Seater Whoop Eater"
officially retired and off to a new home, it's time to build a machine that can take on the slick rock of Moab, rip in the sand sand dunes, and hold up through the harsh desert trails of Arizona. The plan is to build a
2017 XP1K4
dubbed "Shades of Grey", over the next few months with the goal of incorporating aftermarket products that fit within a grey color scheme. Mods will come quick so be sure to subscribe to this thread for updates; we may even giveaway a few items along the way
But before we delve into the mods, here's a little insight from the owner (DTC employee) as to why the switch from the Ranger Crew, A.K.A. " Six Seater Whoop Eater", to the XP1K4...
"I'm sure I have the same story as many of you... started with a lifted golf cart, moved on to a Yamaha Rhino and then as machines began to evolve I eventually upgraded to a brand new 2013 Polaris Ranger Crew. After many sleepless nights and lots of discussion my wife and I decided that would be the best machine to meet the needs of our family of four. We weren't really "duners" or rock-crawlers, just trail riding and hunting so this was really a perfect machine and fit our needs perfectly. After almost four years, the kids getting older, a few trips to the dunes and Discount Tire Rally on the Rocks we decided it was time to upgrade. Not that the Crew wasn't perfectly capable but it just didn't keep up with everyone in our riding group and as our riding advanced (especially in Moab) it wasn't exactly suited for that type of use.

Again, after many sleepless nights and debates back and forth between the new General 4-Seat and RZR XP1K4, the RZR won out. After checking them both out firsthand the General still felt too "work" and not enough "play"; we are old enough now to want to get out and play a little more (midlife crisis?). After the final decision was made it came time to decide what was essential in making this things ours... first off we hated the two(2) color options for the 2017 models so after seeing them in person we decided that we could do enough to the Titanium model to make it satisfactory as far as color schemes and that is where the snowball began to gain momentum."

-Chad
​
-Starting Point-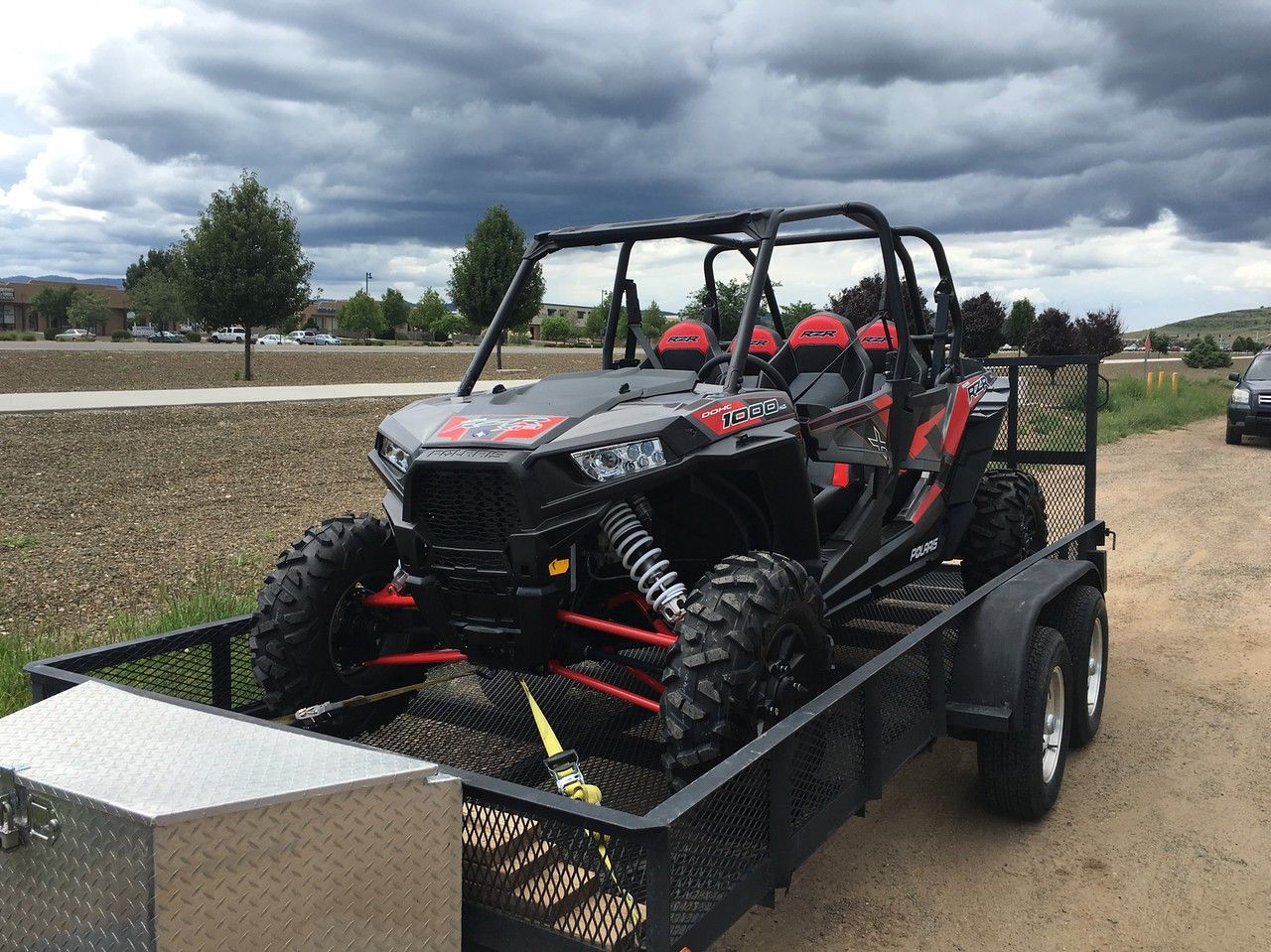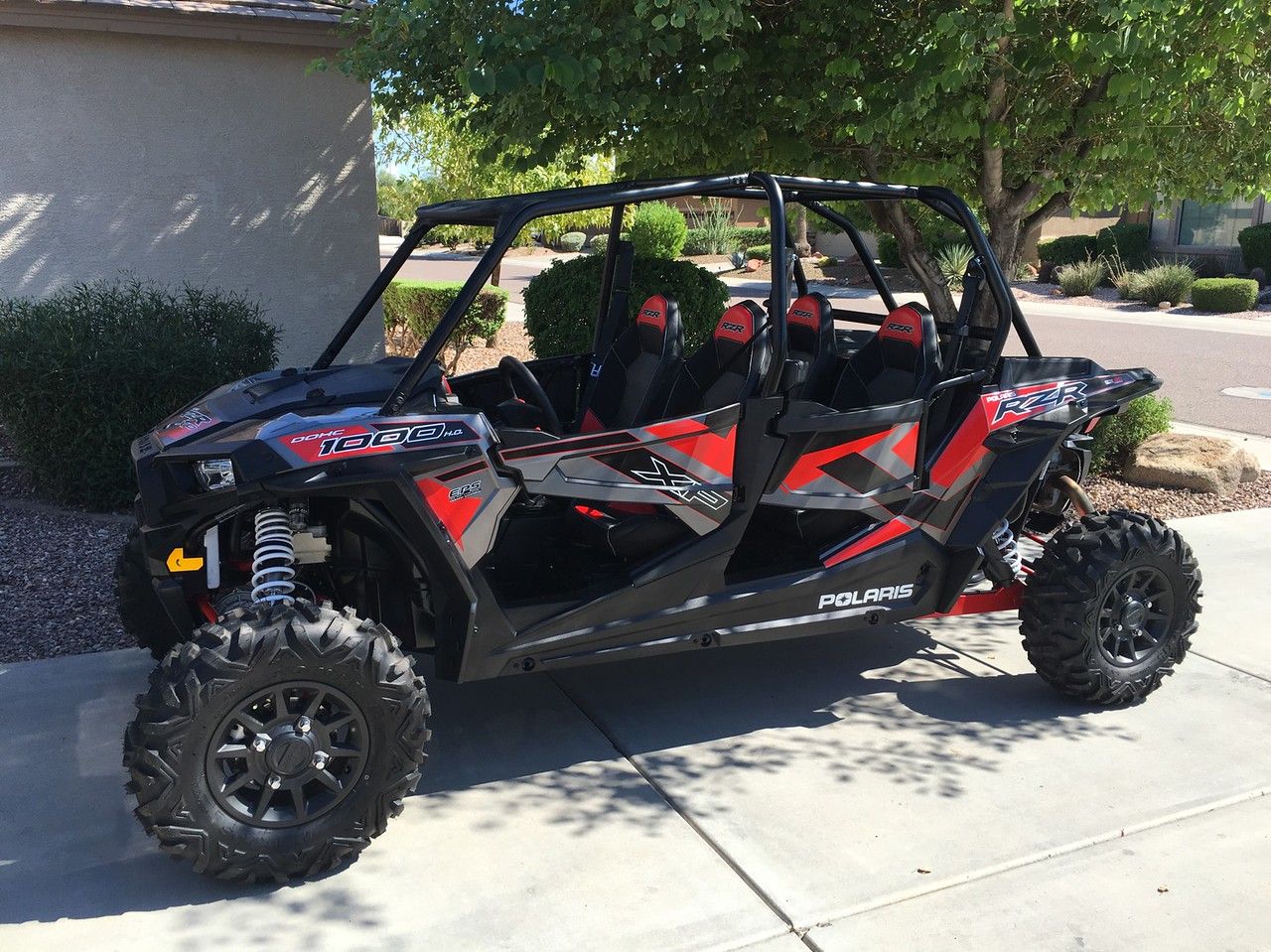 Only two(2) miles on her!​