·
SSW Rally/Event Director
Discussion Starter
·
#1
·
We got about 4" to 6" here around the house today. School was closed, and although I probably
could
have made it to work, I took the day off to play with the family. A little ol' lady hit my truck and wrecked it in last week's snow fiasco, so it's in the shop and going to Windrock or Royal Blue was out of the question. So we decided to go up on the mountain above our house in Harriman.
Before we even made it out of the neighborhood, we ran across an older gentleman in a ditch. Obviously we couldn't just leave him there, so I proceeded to get out the tow strap. Before I could get hooked up, a guy on a tractor came along. So I decided to let him tug it and not risk breaking something on the Ranger.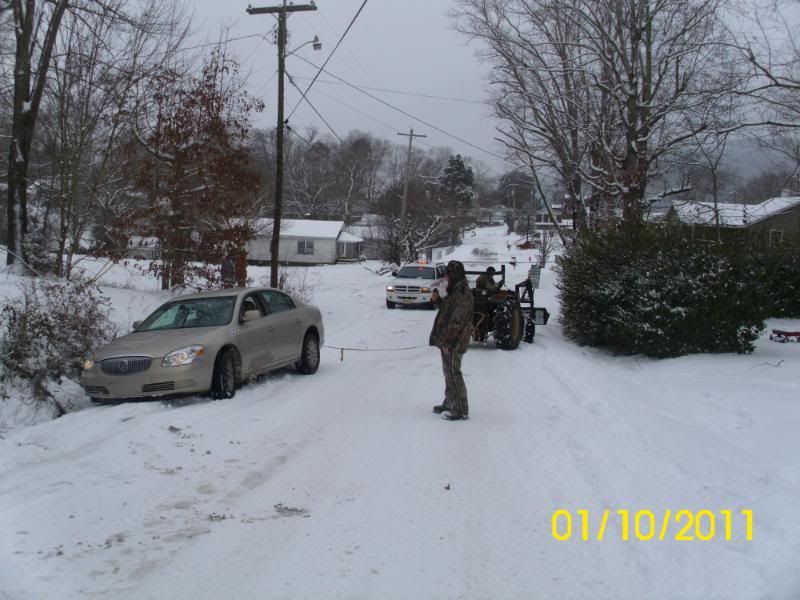 After doing our good deed for the day, we headed up the mountain.
It's a very steep grade with dangerous curves, so I was surprised to see that another vehicle had already been up there (notice the tire tracks).
The boy was asleep before we even made it to the top of the mountain......barely 10 minutes from the house.
But he quickly woke up when we stopped.
We stopped and played for a while at Buzzard's Bluff....the overlook above our house.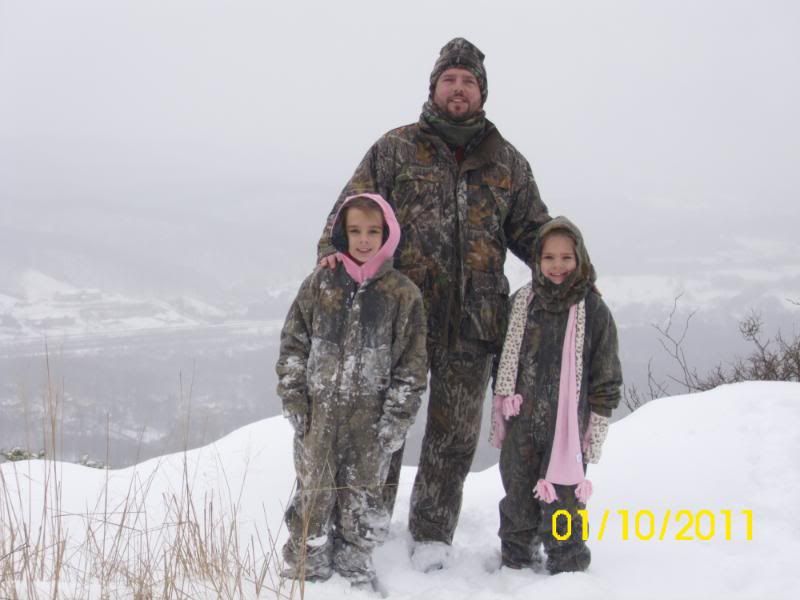 Here's a couple of shot's looking off of the bluff.
To the right......
Straight ahead.....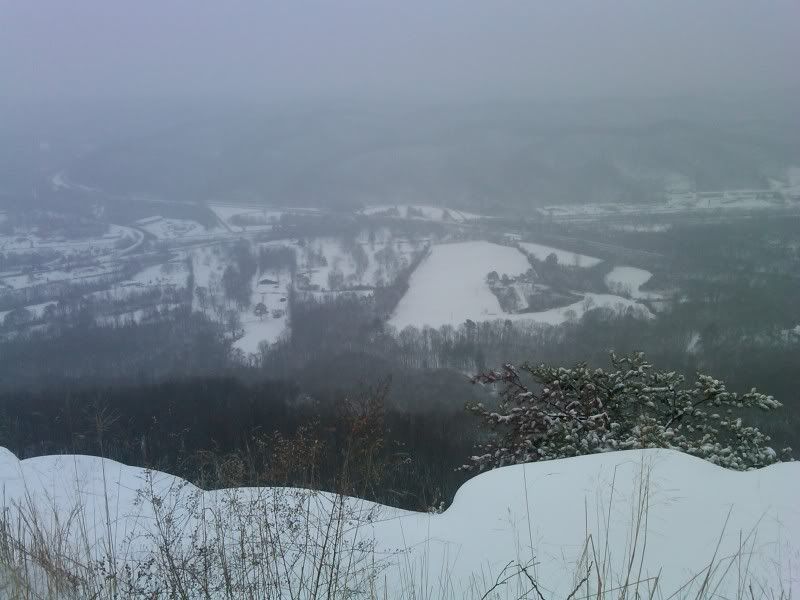 And to the left. Our house is near the center of this pic'.
After a couple of hours of playing, we headed back down the mountain for a warm-up with some hot chocolate
.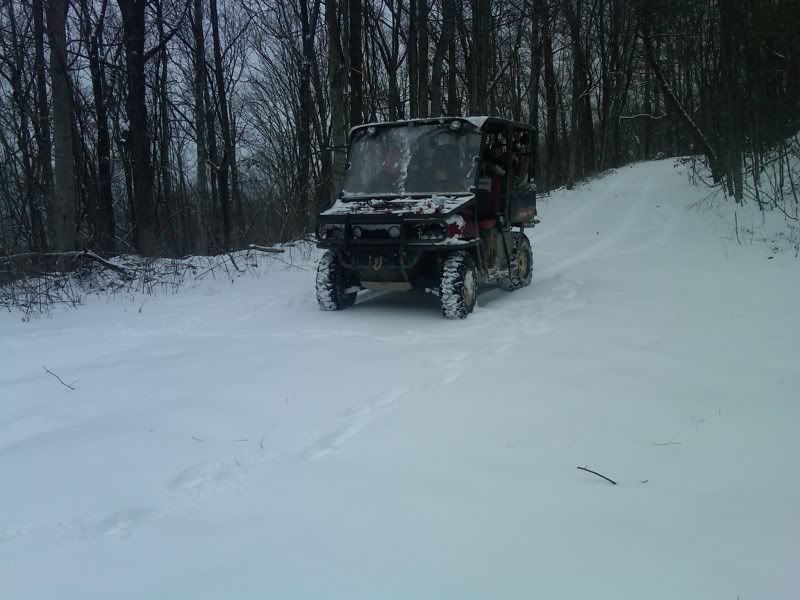 Some heathen decided it would be funny to write his name in the snow.
Talented?........questionable.
Tacky?........
definitely
:lol: