Discussion Starter
·
#1
·
My Ranger had a torn steering rack boot that was resulted from I believe the parking brake cable rubbing directly on the boot. The cable is routed very close to the boot and in my case was actually touching the boot and was likely this way from day one.
I would not have noticed this, but my dealer (Ball Equipment) did when the performed some warranty service work on my Tranny. I was thankful for the dealer pointing this out (my warranty was expired so the did not repair it...I brought the Ranger in on the last day of the warranty for the tranny work)
Anyways, as you can see below the cable is clearly rubbing on the passenger side steering rack boot.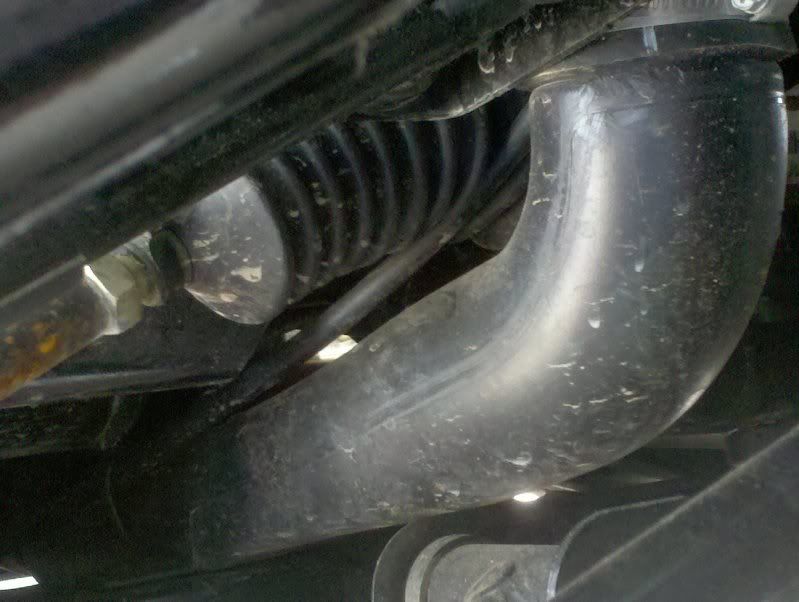 The pick below is the steering rack with the boot removed. The boot is held in place by a plastic wire/cable tie on the rack side of the boot and by a removable plastic clip on the tie rod end side of the boot.
The boot was relatively easy to change. Basically remove the front wheel and inner plastic fender. Once that is done, loosen the tie rod end lock nut and then remove the tie rod from the hub assembly. Once the tie rod is removed from the hub assembly, remove the tie rod end. However, count the revolutions it takes you to remove so when you reinstall you can put it back on with the same number of revolutions. This should keep the tow in the proper position.
To reinstall the boot, i put a light coating of grease over the entire tie rod to enable the boot to slide back over everything.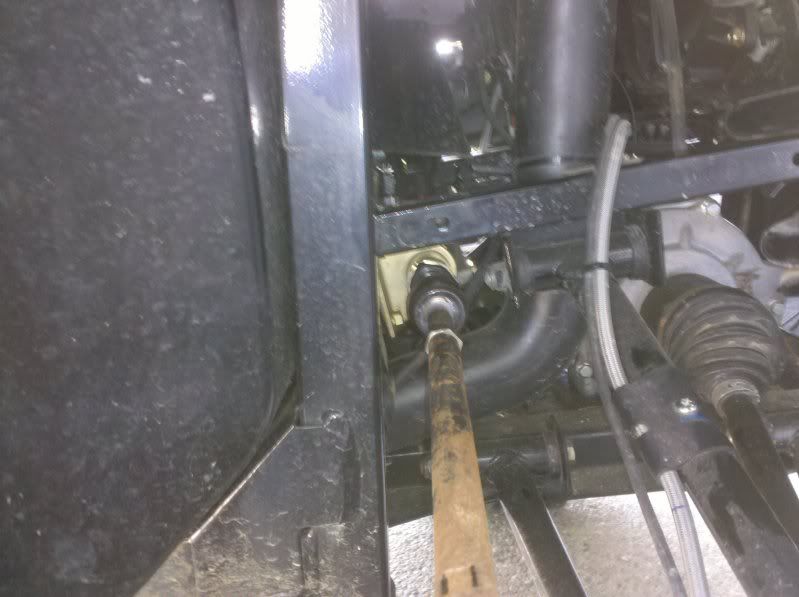 Once the boot was back in place, I replaced the rear wire/cable tie. I actually bought some 14" wire/cable ties so it was easy to fish through everything. You probably only need an 8" tie, but I figured it would be easier to use a longer one so my fingers could find it easily. After the rear cable tie was installed, I simply positioned and clamed the front cable tie.
Also, I used the plastic ties to keep the cable that was rubbing out of the way. It only needed one gie, but I figured I would add two of them just to be sure .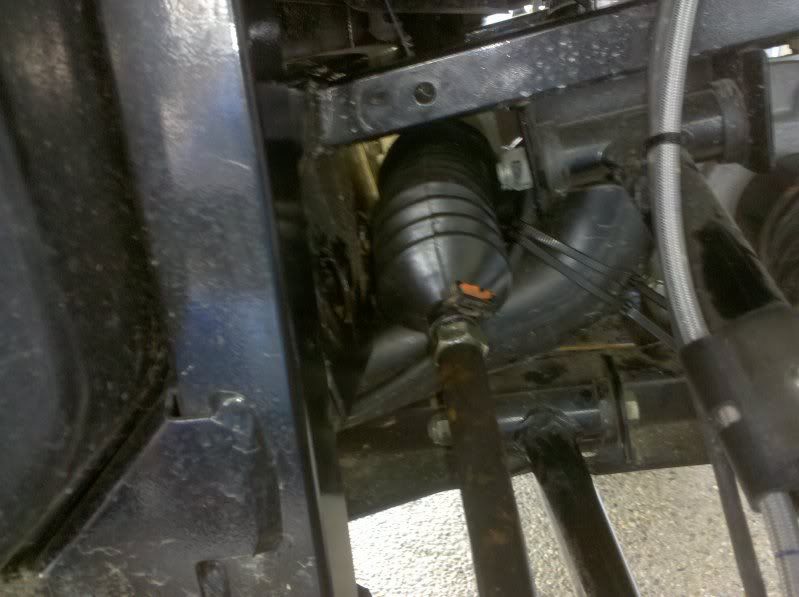 While I was at my dealer today I had looked at a few other Ranger XP's and another Ranger crew. All machines had the cable routed right next to the steering rack boot. I think it is routed a bit too close, but that is the way it comes from the factory.
It would be worth taking a couple of minutes and checking your passenger side steering rack boots to see if they may be torn from cable rubbing. I figure it is much easier to replace a rack boot versus an entire rack.