Discussion Starter
·
#1
·
Well, I have started construction of my speaker box for my 2010 Ranger Crew. When it is complete it will house (4) Polk DB651 6.5" speakers and a (1) Polk DB840DVC 8" Subwoofer. In addition, I will have a couple of overhead cab lights installed in the box as well.
The box is designed to have the 3 speakers installed in the rear area of the crew. The other 2 speakers will be between the driver and the passenger.
The box is being constructed of 1/2" MDF. One the construction is finished, it will be hopefully coated with LineX prodviding the spray on bedliner guy doesnt charge me a fortune LOL.
I will also be running dual amps that will be mounted under the front seat of the crew. I have a MTX Terminator TN250/1 Mono Amp for the Sub, and a MTX Terminator TN400/4 Amp for the other speakers.
My head Unit is a Sony CDX M60UI Marine Deck with an Ipod/USB Output.
Anyways, these are some very basic pics. I will have a detailed writeup once everything is installed, which I am hoping will be next weekend.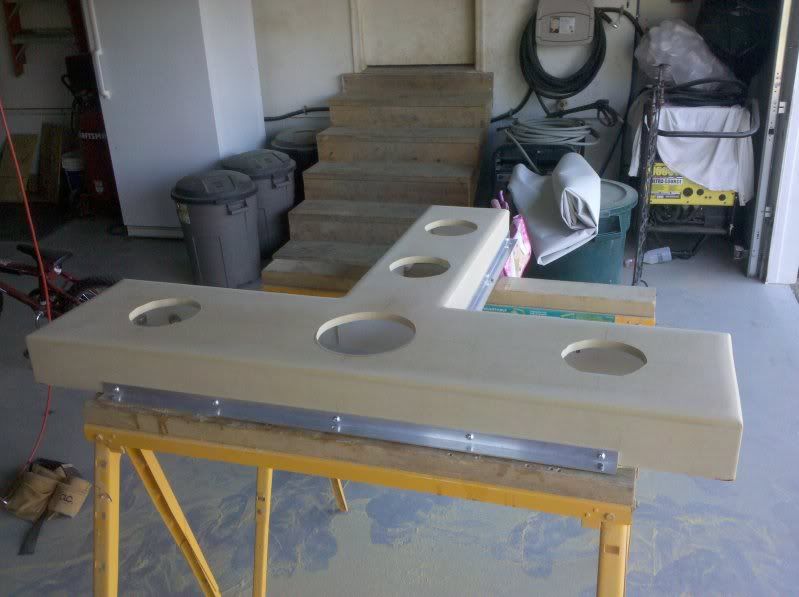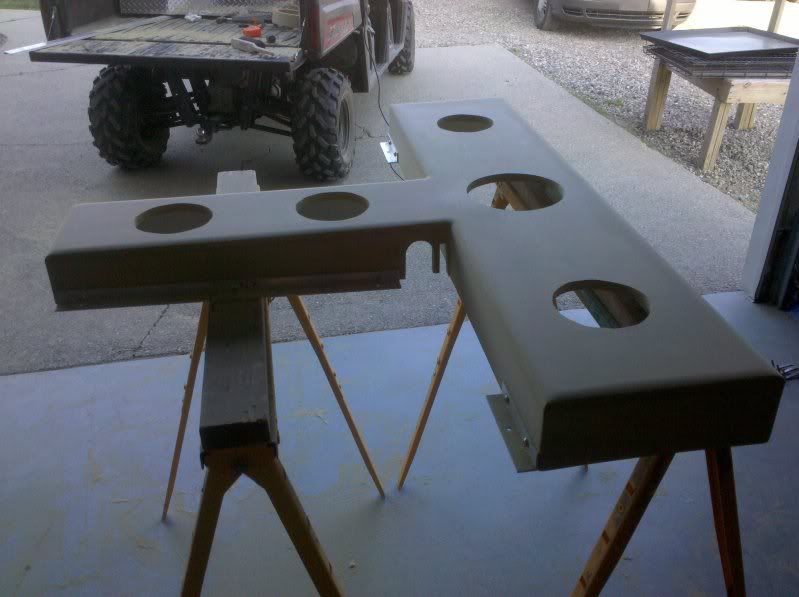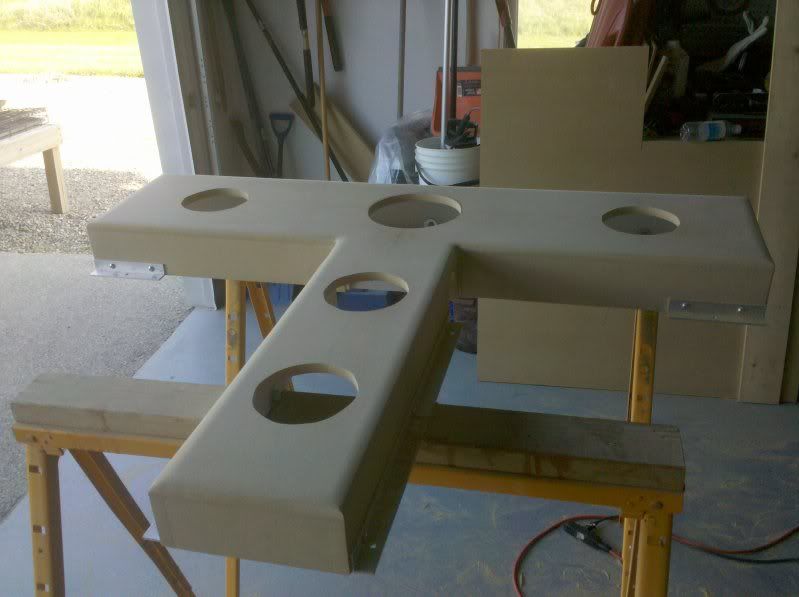 6/2/2010
Well I have finally finished the wood construction portion of the speaker box. I have built an enclosed Sub Box inside of the overhead speaker box. I am not sure if it was needed, but I figured I would add it anyways to give the sub its own seperate sound box. In addition, I added a 2" thick laminated MDF ring on the top side of the speaker box to allow for the Sub woofer depth.
Finally, since the construction is mostly glued together I figured I would add some 3/4" quarter round trim pieces that are glued and nailed to the inside of the box. I figured this would add some additional rigidity. (I would have coped the quarter round corner joints, but I did not have a clue where my coping saw was...found the blades, but no saw. So the corners on the quarter round are ugly, but oh well nobody will see them).
So, tommorrow it is off to the Line-X shop to see what its gonna cost to have bedliner sprayed on it. With any luck it will be coated and ready to assemble.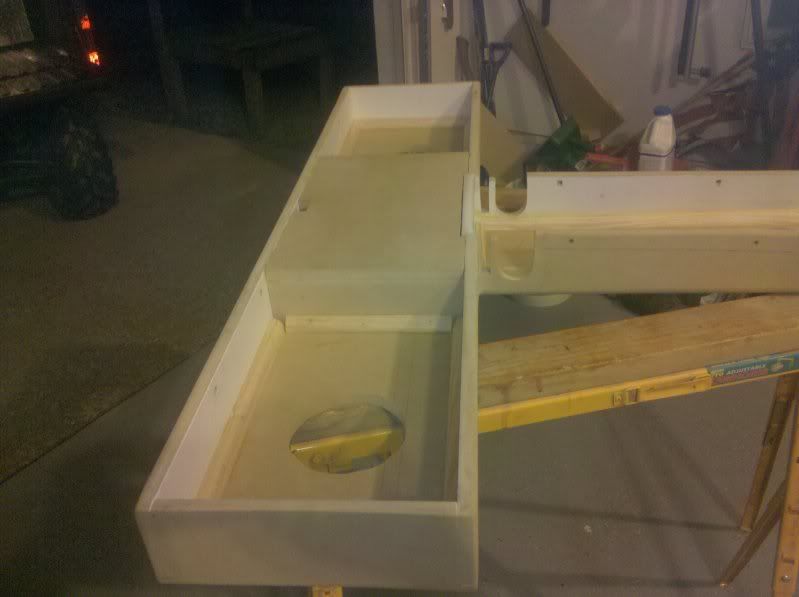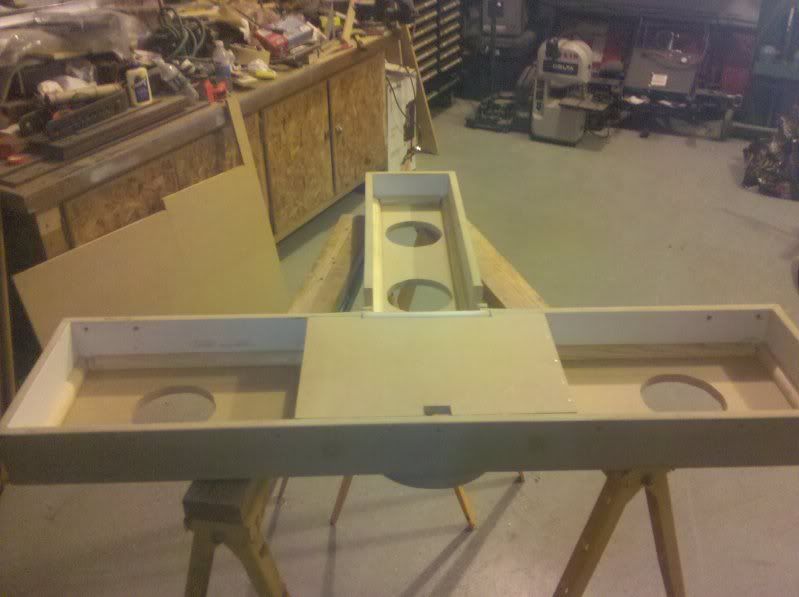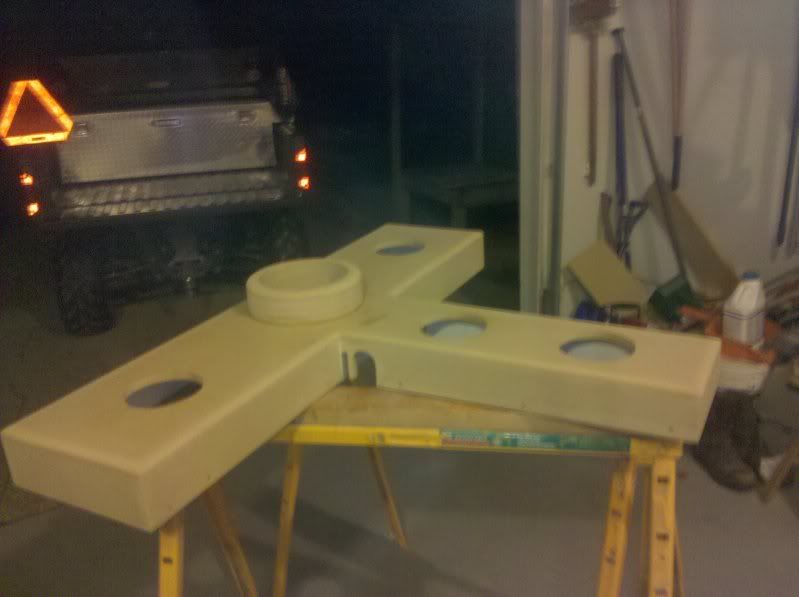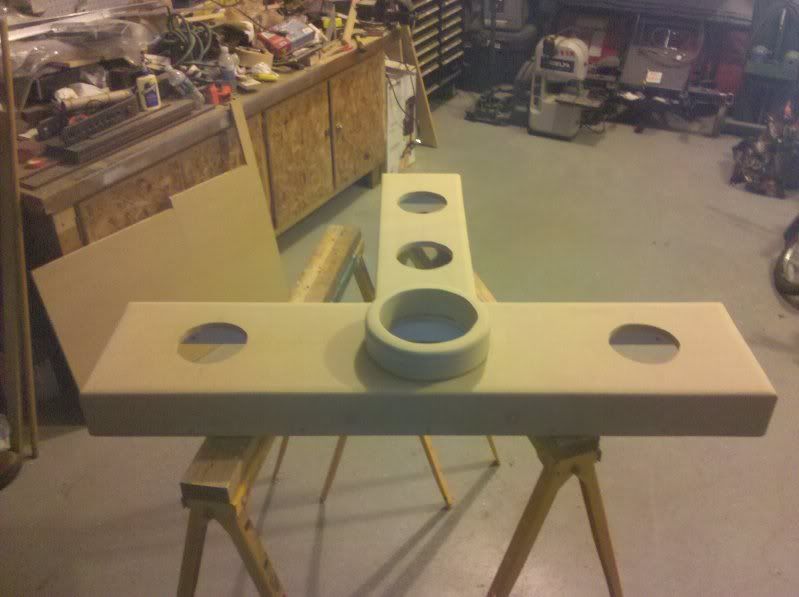 6/7/2010
Okay, Got the box back today from being sprayed with LineX. I am very happy with how it turned out. The Line-X coating makes it very durable. But suprisingly enough I bet it added 10 to 15 lbs of weight to the speaker box.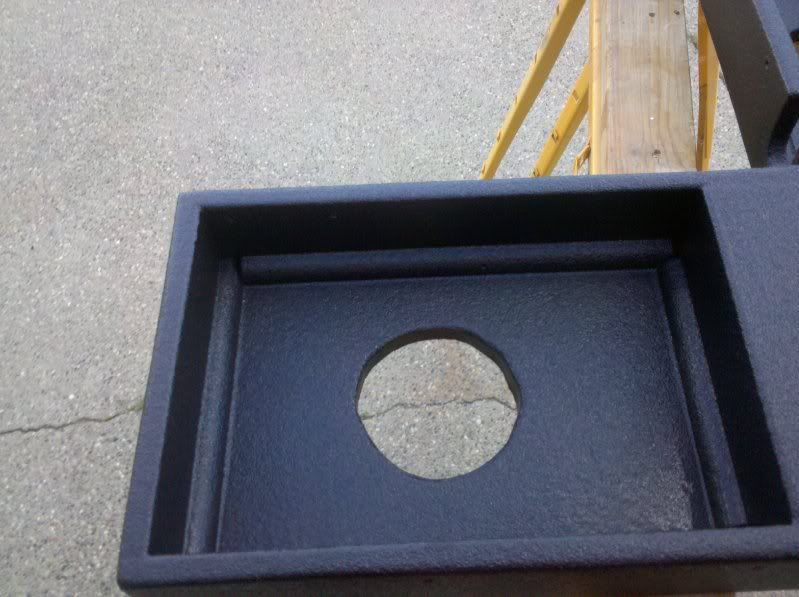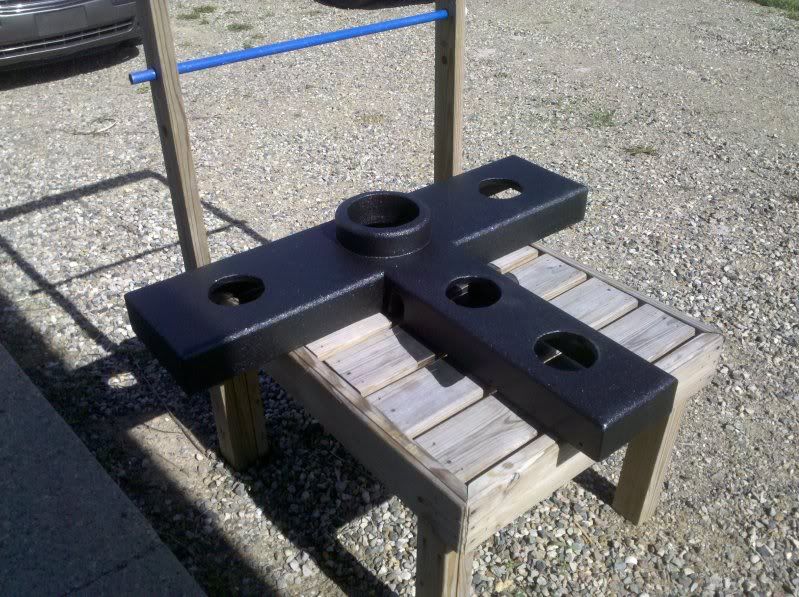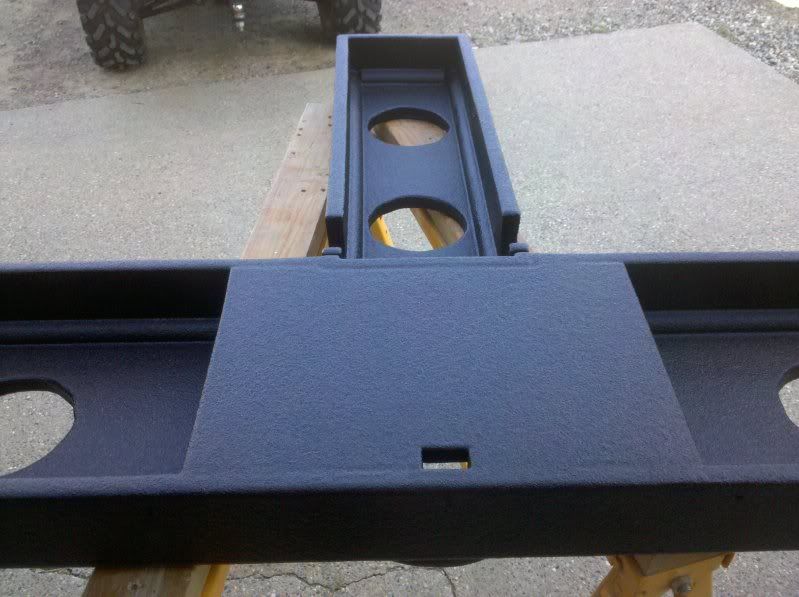 I figured I had to dry fit all of the speakers in the box to see how everything fit. Four out of the five speakers fit very well. However, one of the speaker holes had a big excess Line-X drip that needed to be sanded down. Wow, I can say this stuff is very very tough. It definitely takes alot to remove it.
I also had the board that I am mounting both of the Amps to sprayed with Line-X too. I am sure I did not need to, but I figured it looked cool.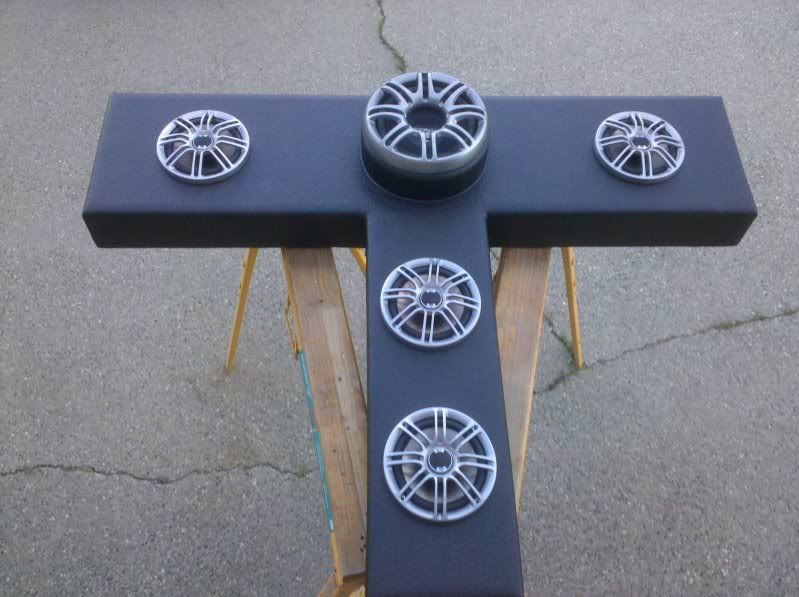 I can't wait for the weekend so I can begin the actual system install in my Crew.