Discussion Starter
·
#1
·
Own a RZR but would like the long travel suspension of the S? We've just introduced two kits for the market that are completely bolt on LT identical to the RZR-S. The front a-arms are actually a larger diameter and thicker walled tubing than the factory S a-arms. We offer two options, one suspension kit with axles shafts (you use your cv's) and one kit that comes with complete axles.
The kit's utilize your stock shocks so you can always upgrade them at anytime, being able to buy an affordable LT kit and then maybe new shocks later sure helps the wallet from taking such a hard hit like with most kits.
Our kits are very affordable and completley bolt on, you will have have to drill the hole a little larger on the steering arm which is literally a two minute job, other than that just grab your wrenches and you'll just be a short time from having a RZR-S LT on your standard RZR.
Kit #1 with axle shafts only $799.95
Kit #2 with complete axles $1199.95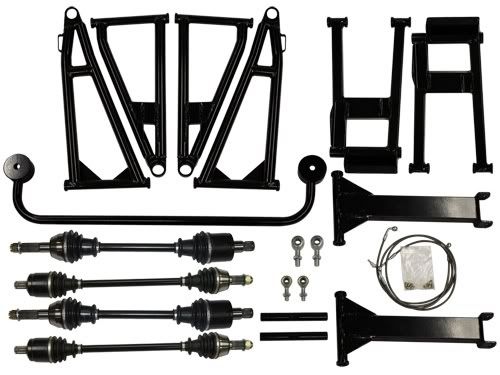 Here's a few shots of the kit installed.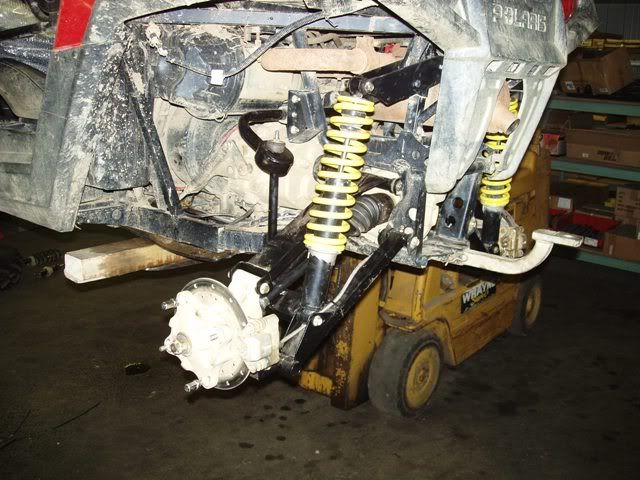 Check us out at
atv accessories, atv axles, long travel kits, atv axle, utv accessories, atv lift kit, atv bumper, travel kits - Super ATV
or the below links will take you directly the our RZR-S LT kits.
Conversion Kit for RZR to RZR S (w/ complete axles) #783
Conversion Kit for RZR to RZR S (w/ axle shafts) #782
Please give us a call if you have any questions we'd be glad to help, 812-574-7777
Thanks, Super ATV