Discussion Starter
·
#1
·
I figured we needed a tires and wheels reference, so heres what I have.
These are my 27" Bighorns. They tend to run an inch larger than stated by the factory and are a great all purpose tire for the trails, are decent in the sand and OK in the mud. They are mounted on ITP T7 12" Beadlocks.
These are 28" x 12" Gorilla Silverbacks, mounted on 12" Polaris Crusher rims. They are wicked in the mud, and aweful on the trail. They shake the machine real bad at slow speeds.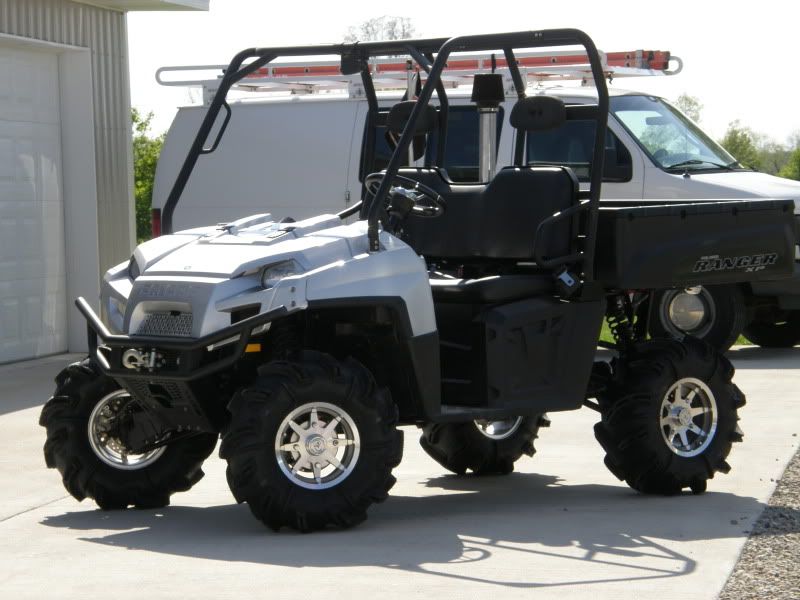 Heres my 28" Mud Lights, on 12" ITP Type 5s. They do pretty good in the mud, but not as good as Pure mud tires like the Silverbacks or Outlaws. They are a good combonation tire if you like to go mudding and trail riding, as the design is a lot smoother on the trails than a dedicated mud tire is.